Join us for new cycling challenges
Oups! Houston, Houston, we have a technical problem with our website!
DuckStore cycling trips cater for all abilities and interests!
Ride up mythical cols, experience the best roads for recreational cycling in France, Switzerland or Italy, challenge yourself in an epic cyclosportive or watch the Tour de France live.
Open cycling tour or bespoke cycling holiday — you choose!
Join one of our open trips and pedal with others to spur you on or let us put together a custom cycling tour for your group based on what you consider to be an ideal cycling holiday.
Our 2020 cycling events
Ready for new truly exhilarating rides?
Find the perfect cycling experience that matches your ambitions!

13 – 19 June – 2021
Ventoux Cinglé
June – Six days, and a crazy one – of riding up and around Ventoux
VIEW DETAILS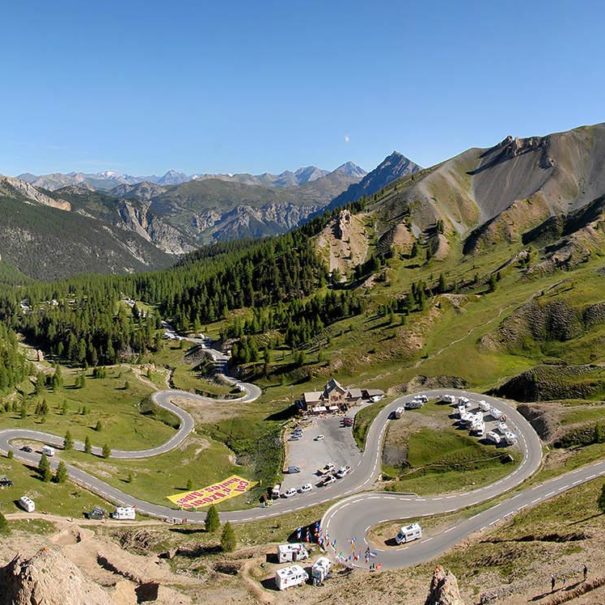 The dates have changed! 21-28 June
GTA – Grande Traversée des Alpes
June – The Route des Grandes Alpes links the highest Alpine passes over a majestic route transitioning from Alpine to Mediterranean vistas.
VIEW DETAILS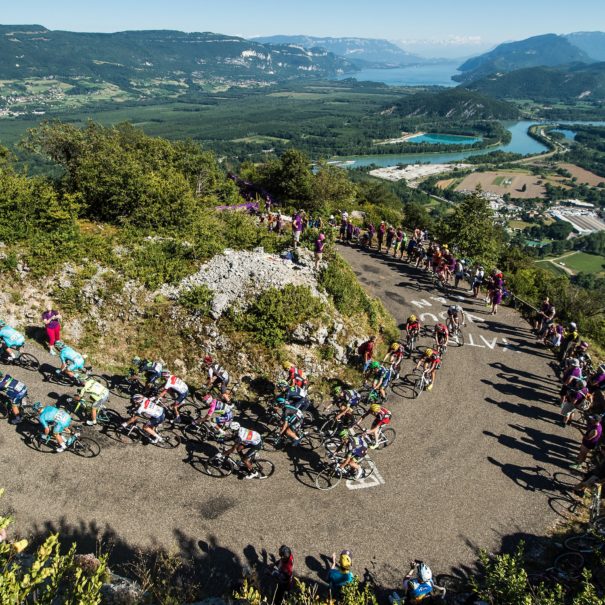 12-17 July
Annecy Tour de France Camp
July – Riding in a cyclist's paradise while also experiencing the Tour de France 2020
VIEW DETAILS
Your exploit, your rules
Whether you're new to cycling or at your peak, you can have an exploit: all it takes is a personal challenge and an appetite for adventure.
That personal challenge, powered by passion, might not involve a race. Maybe it's riding L'Etape du Tour at your own pace or exploring the iconic climbs of the French Alps or Dolomites.
Perhaps your exploit is simply riding your first Alpine climb solo on a beautiful day or pushing farther and higher than you thought possible.
Your exploit might even be a race with a twist, like trying to be the first in the sprint for a beer!
Beware: the thrill of hearing your tires whir on the pavement and feeling the wind on your skin, coupled with the buzz of reaching your exploit might be addictive!
The incredible tapestry of France and Italy provides serpentine routes rich in cycling history, villages and vistas of indescribable beauty and a plethora of awe-inducing climbs that have always challenged cyclists.
Exploits are accessible to everyone.
Testimonial
The feed stations worked very well and I always got my bottle when I was in need. Terrific service from the DuckStore team to bring me new pedals and bearings. That's extraordinary great service!
Marco Carnot, Switzerland, 2019, about Haute-Route
NEWS
Follow us on Facebook, Instagram and Twitter

Twitter


Facebook

Start your next cycling exploit here!

All cycling tours