Team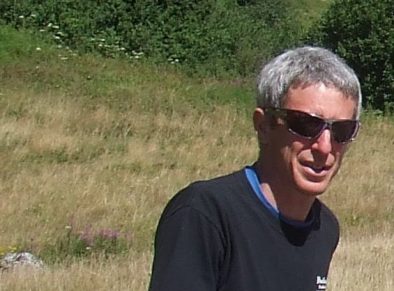 John Goldsmith
For DuckStore's founder, it's all about the bike, the ride, the coffee stop, and sharing his anecdotes as an American in frogland (France), near Annecy. He formerly sold bike parts and is passionate about le vélo, travel, and new friends — perfect for meticulously crafting festive, high-quality boutique cycling experiences.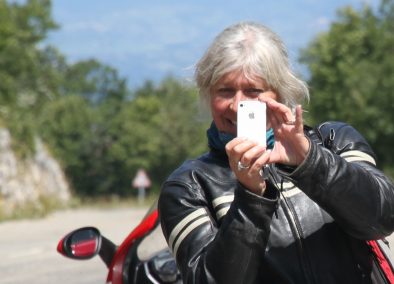 Catherine Freychet
This Frenchy is the logistics and back office guru behind every successful DuckStore trip. Digital copywriter, former journalist, "Knar" takes planning just as seriously as making cycling guests happy — particularly if it means riding her motorbike or driving long hours to help the group — always with a smile.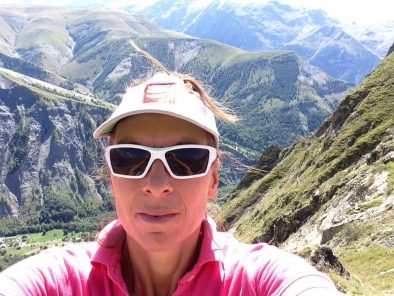 Marie-Anne Marquis
This former ultra-triathlon/raid athlete has participated in several Raid Aventure events, and now she works on the other side of the barrier as a massage therapist. Athletes in her care appreciate her very zen personality, and as an added bonus, she can make a superb picnic for our guests.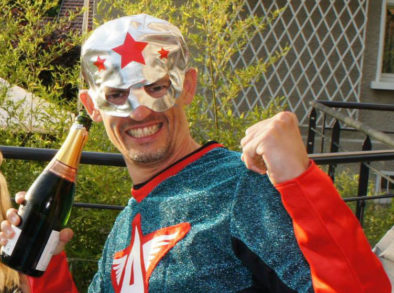 Vincent Martineau
Always super strong on his bike, hyper serious in terms of organization, ultra pragmatic to manage the details ... and fun! Vincent steps away from being the tech director for a leading digital marketing firm to guide with us and share his great experience at l'Etape du Tour.
Each year depending on the experiences and the services our clients request, we reach out to our large network of professional massage therapists, cooks, mechanics, and guides.
Gorka Petrina
Pure Basque and polyglot.  Gorka with his never-ending smile always listening to how he can take care of his clients – on or off the bike.
Pierre Cassier
Based at the foot of Mont Ventoux, Pierre, osteopath, physical therapist, surfer, cyclist, and runner knows how to bring life back to your wary legs. 
Florian Sauvant
Based in Biarritz where he surfs and heals people.  The essence of positivity who has magic hands to sooth your tired legs and get you going strong again on your bike.
Alex Bourgeonnier
Mr. Multi-tool, Alex fixes everything and anything.  He also cooks, wrenches and excels at ultra-distance bike races.
Amandine Delrue
Cook, driver, bottle hander-upper, Amandine comes from Annecy and her focus is taking care of cyclists.
We consider cycling a team sport. Without these conscientious partners, we would be riding into a headwind all alone. Our partners bring out the fun part of riding.
Un grand merci à eux.
SCOTT
A partner since 2014. Their Addict road bike is perfect for our Alpine roads.
SRAM
No cable, no wires, no hassles. Our good friends at SRAM provide us with their eTap AXS innovative transmission.
Alps Bike Rental
Our 'go to' bike rental partner provides recent, clean, tuned bikes kitted out for the mountains. Compact cranks, 11/32 cassettes and quality Mavic wheels.
Big Shark Bicycle
A great spot to find all sorts of goodies and information for the enthusiastic cyclist. A top bike shop with passionate bike people ready to help.
Wendy Hollands
Professional writer and grammar geek Wendy keeps our website prose in shape. When she's not writing, she's out enjoying the mountains.
Bertrand Candas
An optimistic technologist in digital creation, member of Full Story.
Ed'ORourke
Nicknamed "Fast Eddy", started bicycle racing on New England roads way back in…Beeeep!
Greg Anderson
An Annecy native who took his graphic design skills to Montreal with Ubik Design Studio, before returning to France.